The ketoluck graybread is a super tasty bread which tastes very much like whole wheat bread. It isn't pretty fluffly, however, it has a nice crust if you toast it and it's chewable too.
The bread is perfect for every topping such as ham, cheese, salami or sweet spreads. It's high in good fiber so you will stay full longer.
Additionally, this bread is very high in protein and contains good fats.
FAT: 7.0
NET CARBS: 1.7
FIBER: 10.6
PROTEIN: 26.6
SALT: 0.7
INGREDIENTS:
Water, Vital wheat gluten, defatted flax seed flour, soy flour, olive oil, vinegar, instant yeast, resistant dextrin, himalayan salt, xanthan gum, preservatives: (calcium propionate)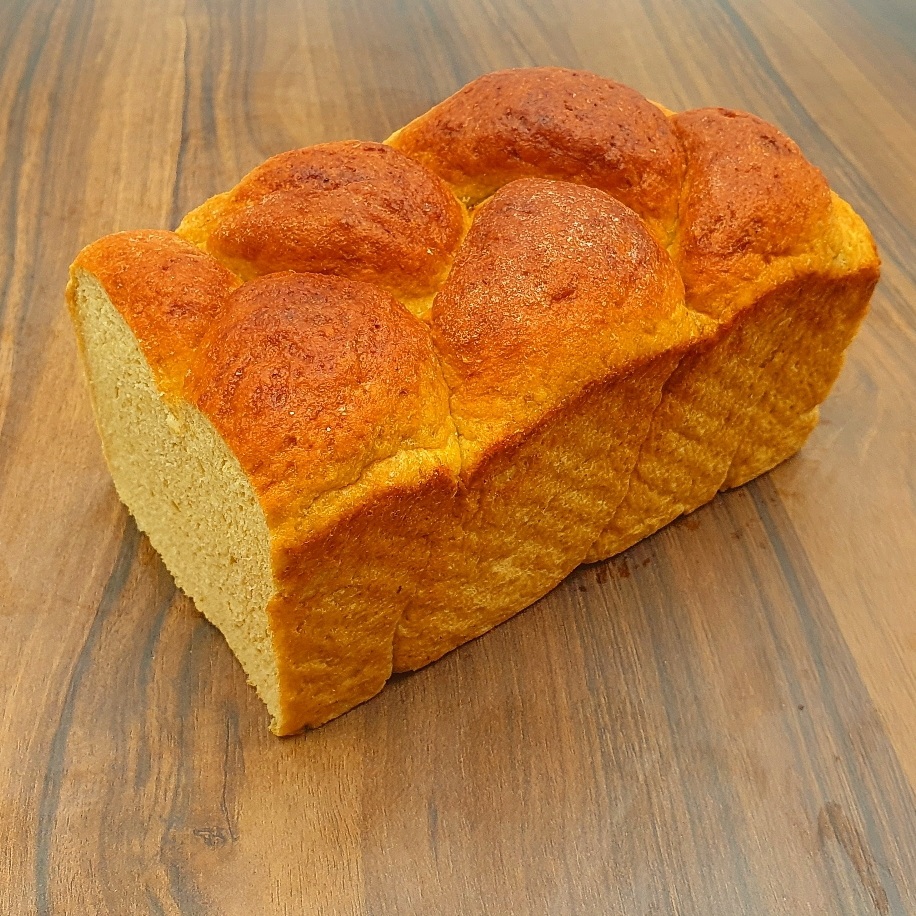 Brioche
Tasty golden brioche, nice texture and sweet
Add